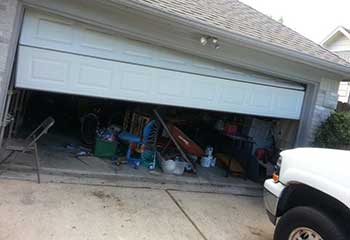 Garage Door Off Track
Customer Issue: Mrs. Bell's daughter had accidentally caused a small collision between their garage door and car, and now the garage door wouldn't budge.
Our Solution: Upon inspecting Mrs. Bell's garage door, our experts determined that it had been knocked off track by the nudge from the car. It wouldn't move one way or the other due to the rollers that had come out of the track. We detached the opener to keep the door from moving, before prying the tracks open. Our team returned each roller into the track, before closing it.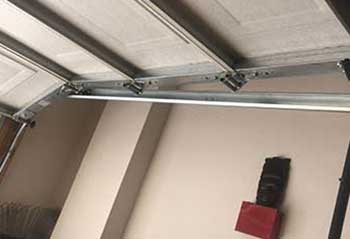 Roller Replacement
Customer Issue: Ms. Nichols' garage door rollers had broken down from wear and tear over time and were causing her door to struggle with moving.
Our Solution: Once the garage door was clamped safely into place, our experts opened up the track to remove the old and rusted rollers. New ones were put into place before the track was closed up again to allow for testing.
Guadalupe Nichols
- Bayport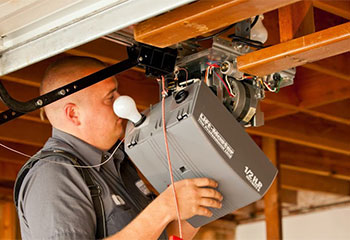 Opener Installation
Customer Issue: Needed help installing an opener.
Our Solution: This customer had purchased a LiftMaster Elite Series 8500 garage door opener and needed us to help them install it. We carefully connected the rail and trolley system to the door and made sure everything was fully fastened and aligned correctly. We then tested the opener several times to make sure it was working correctly and safely.
Clyde Hollingsworth
- Houlton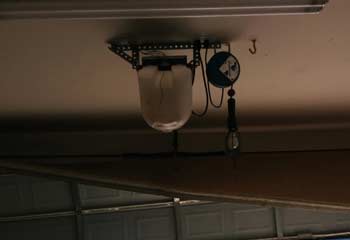 Opener Repair
Customer Issue: Faulty circuit board.
Our Solution: Our team was able to diagnose the problem with the customer's Elite Series 8557W LiftMaster garage door opener to be a faulty circuit board. We disconnected the unit from the electrical socket, replaced the circuit board and then reconnected the opener and tested it to ensure it worked properly.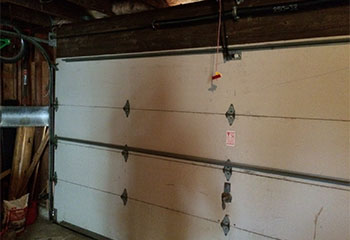 Track Replacement
Customer Issue: The door's track was bent causing it to become jammed.
Our Solution: We arrived with right sized replacement track. Throughout the installation, we made sure that the track was properly aligned.
Judd Fairburn
- Oak Park Heights
Spring Replacement
Customer Issue: One of the springs in the door's two-spring system snapped, causing the door to make jerky movements when opening.
Our Solution: We replaced both springs and took the extra measure of lubricating the hinges and rollers.
Kerry Walterson
- Stillwater